Castilho 203
Vanguard Properties / 2019
Brand Identity
Editorial Design
2019
We privilege permanent contact with art, incorporating, whenever possible, artistic beauty and expression into our daily work. However, when the possibility of creating a new iconographic landmark in the capital arises, developing a brand and positioning for luxury real estate that sets a new standard, our commitment to art determines our will to go further.
We present you Castilho 203, a prime development that conveys values of sophistication, exclusivity, luxury and prestige, where we allowed ourselves to develop a verbal and visual concept that will be reflected in a truly differentiating and unique positioning: Your Life, a Masterpiece.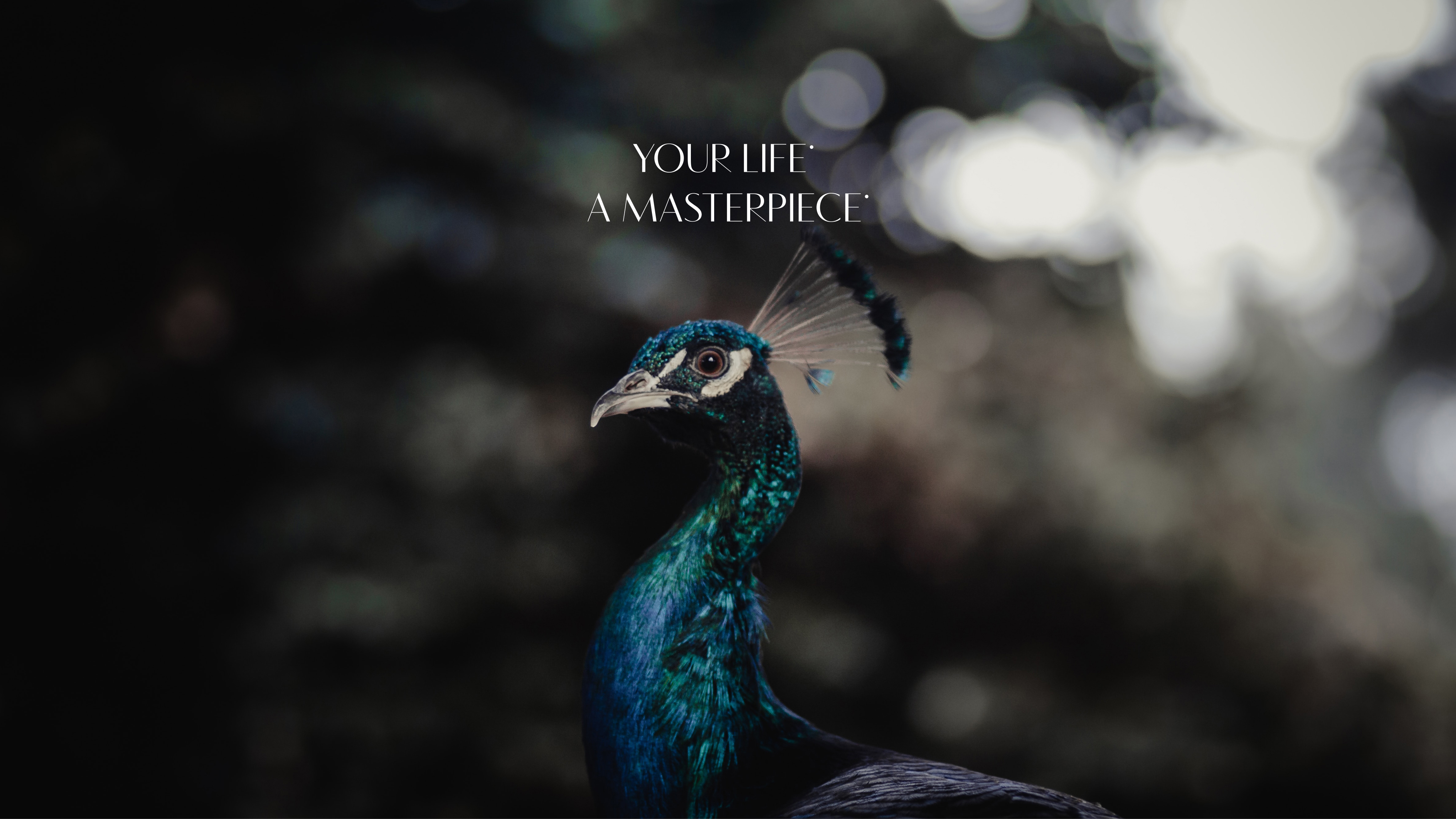 This positioning praises the life of those who choose this address to live in, in such an iconic building, it transforms any lifestyle into a work of art. This vision adds aesthetic sense and emotionality to each living moment.

This perception starts with the brand: the exterior marble columns of the Castilho 203 building reminds us of the simplicity of the visual compositions of the artistic movement De Stijl. Rectangular shapes and asymmetries recall the abstract features of a Mondrian painting and we can create a mutable element with a connection to this movement: the lettering 203 and its manifestations. In this case, the brand works as a guideline and the verticality interacts with its representation.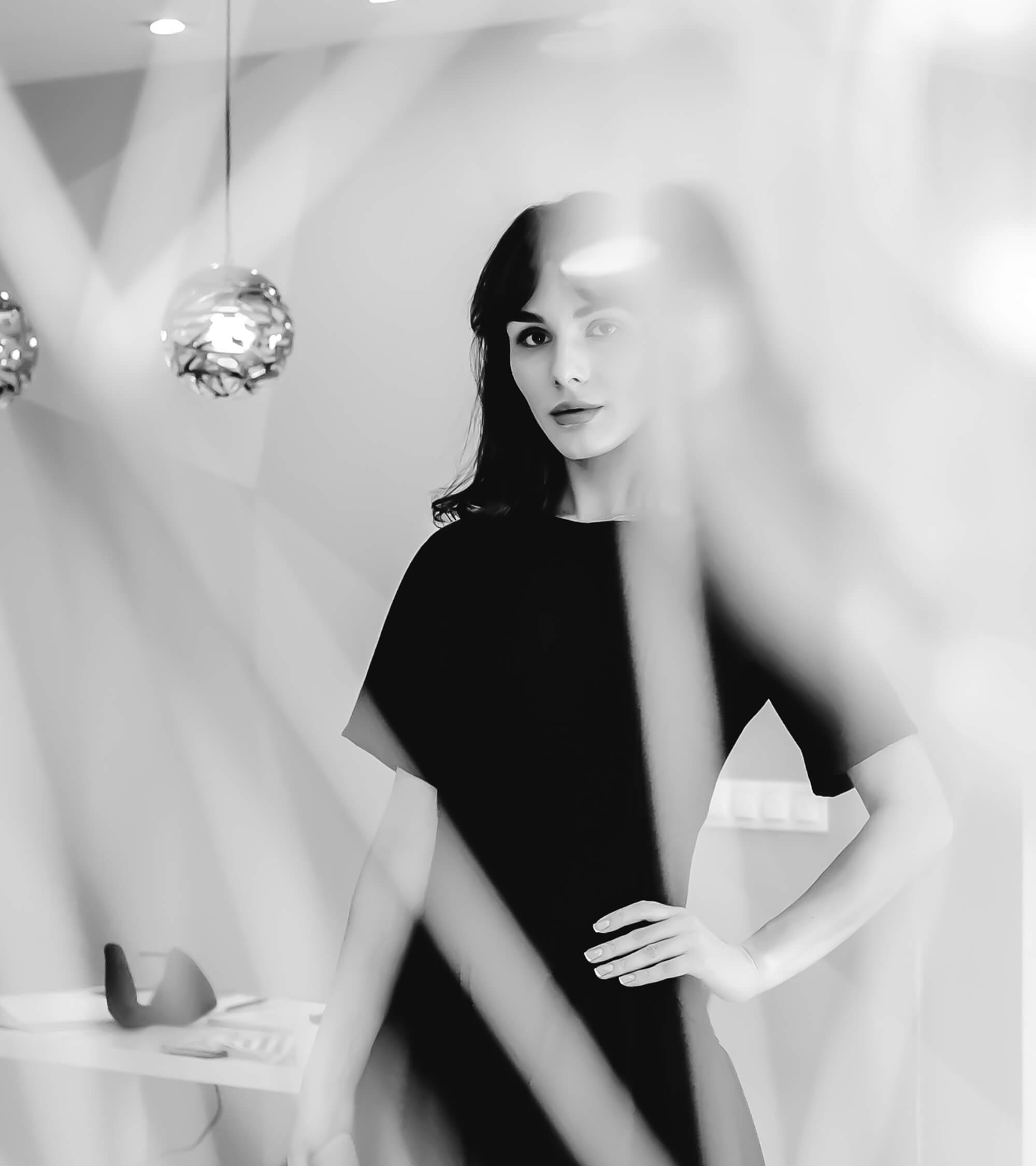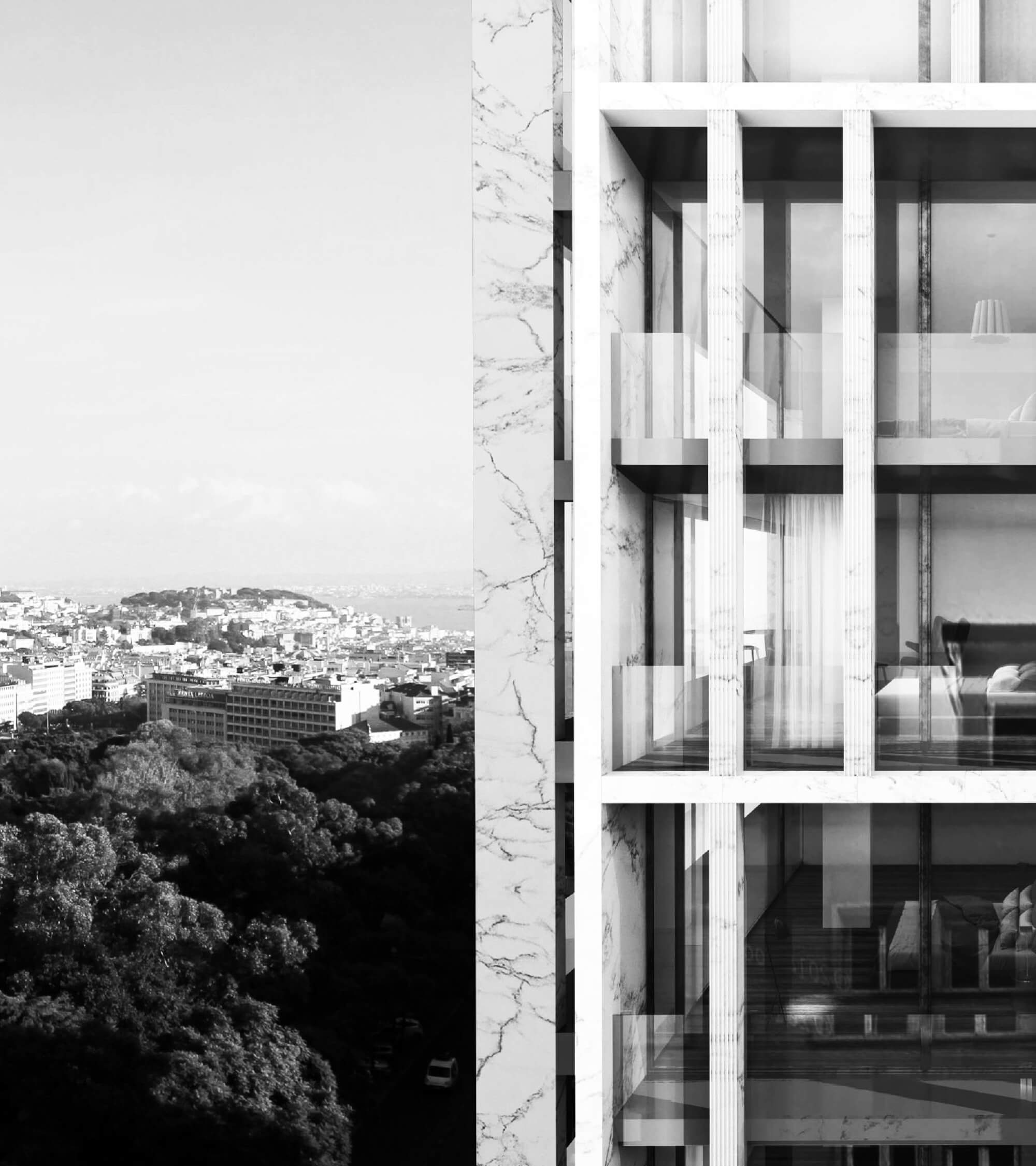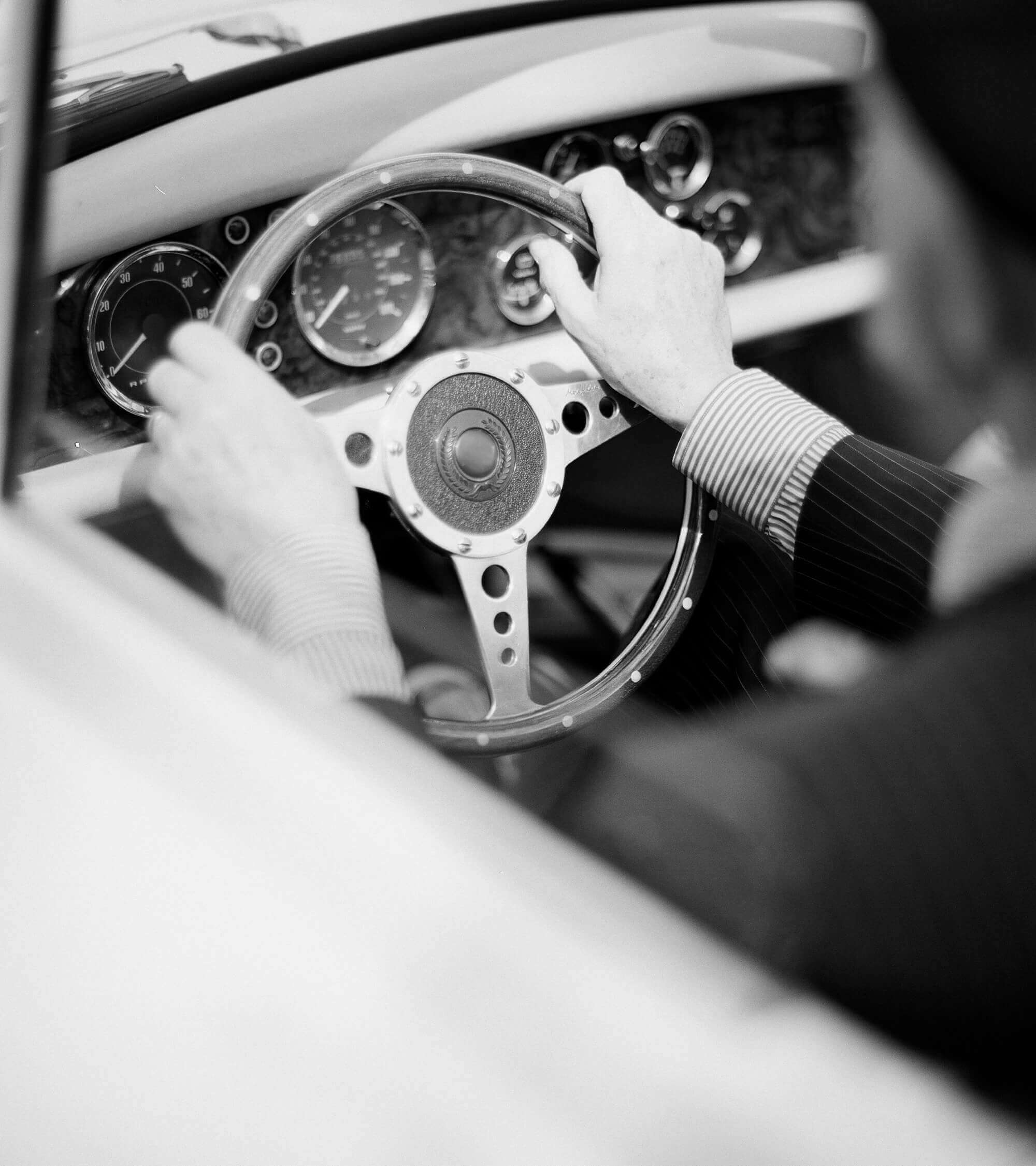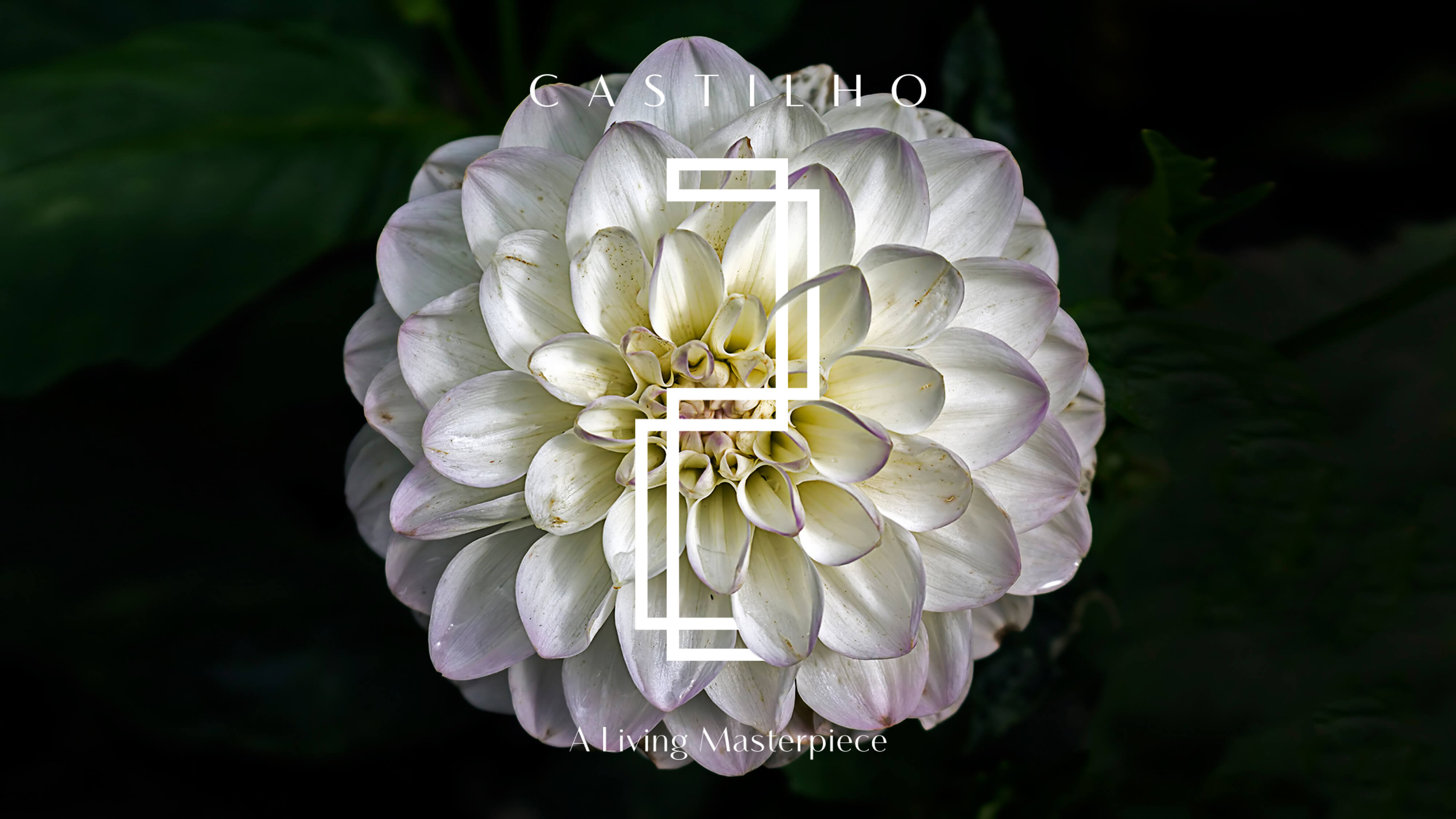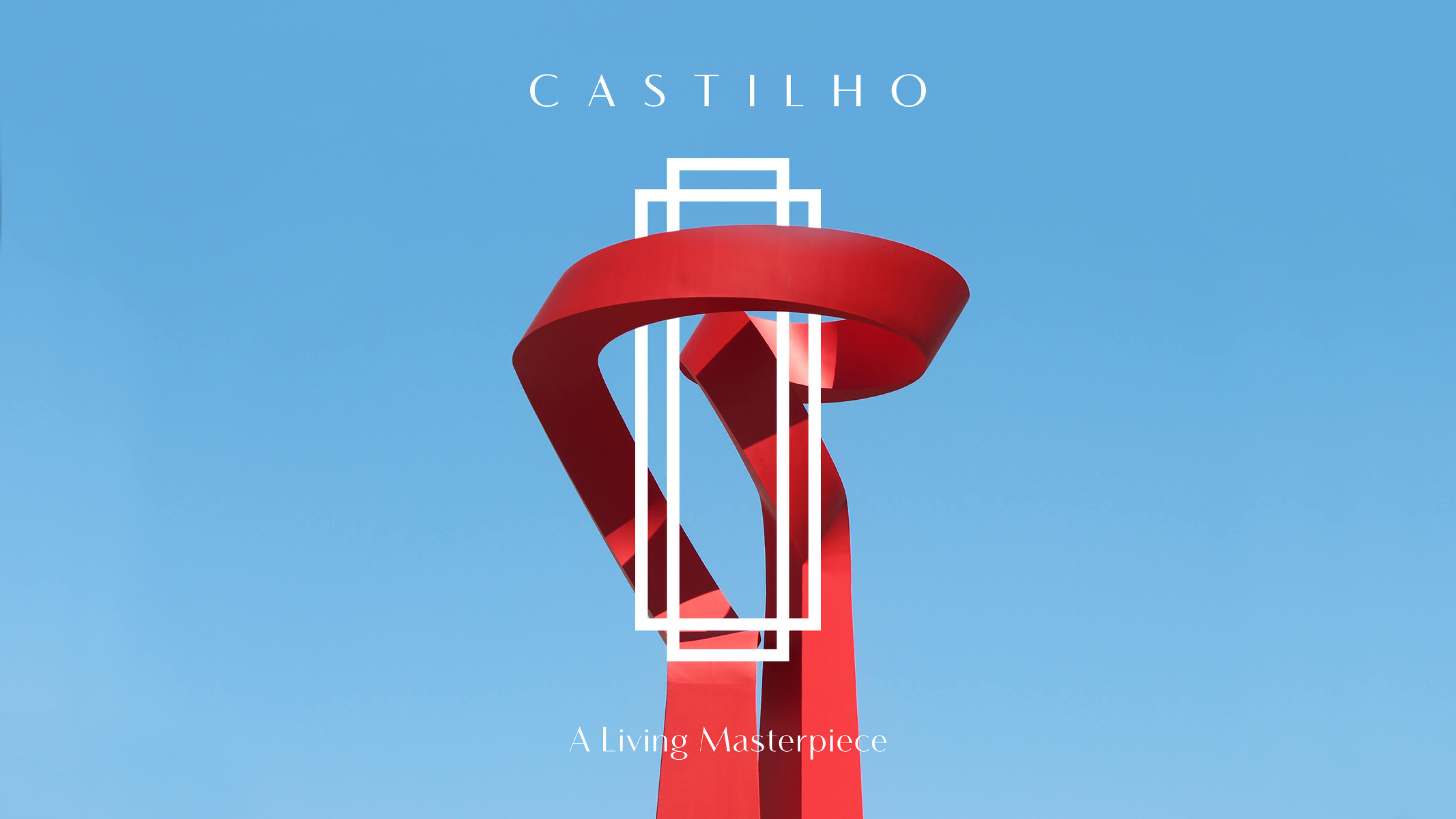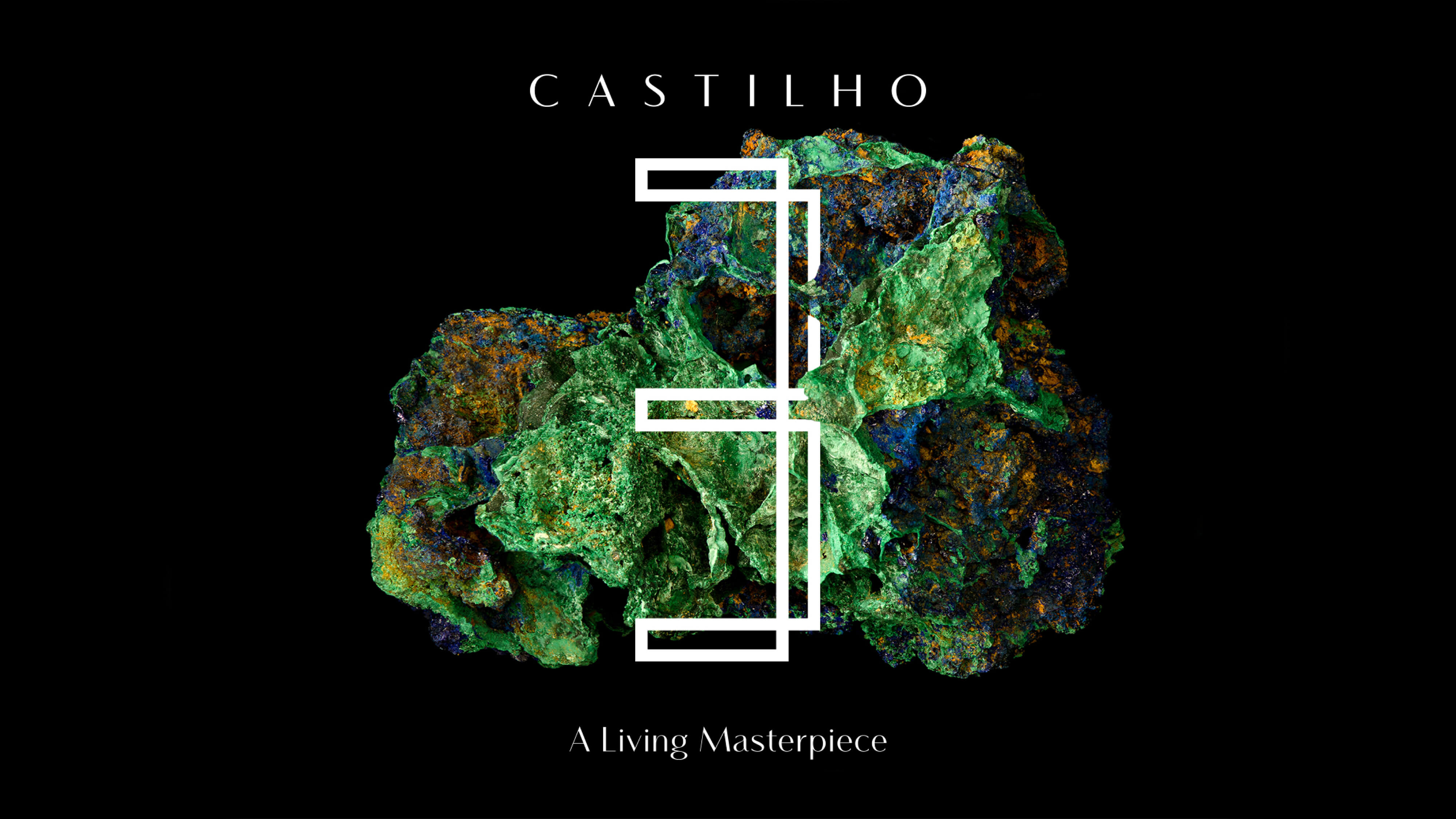 So, we decided to allow art to set the inspiring motto for all brand manifestations regarding this unique building. The whiteness from the façade recalls us of an immense canvas, where the marble columns draw imposing lines that redefine Lisbon's urban landscape. This luxurious, but minimalistic, side of marble allows us to explore the dichotomy of external grace versus the internal opulence of materials.
From the natural beauty of the city that surrounds us, we are inspired by this architectural aesthetic. All manifestations of the brand and its visual identity aim to capture the building's mutability, dynamism, freedom and asymmetry in its architecture - as well as in the promised lifestyle.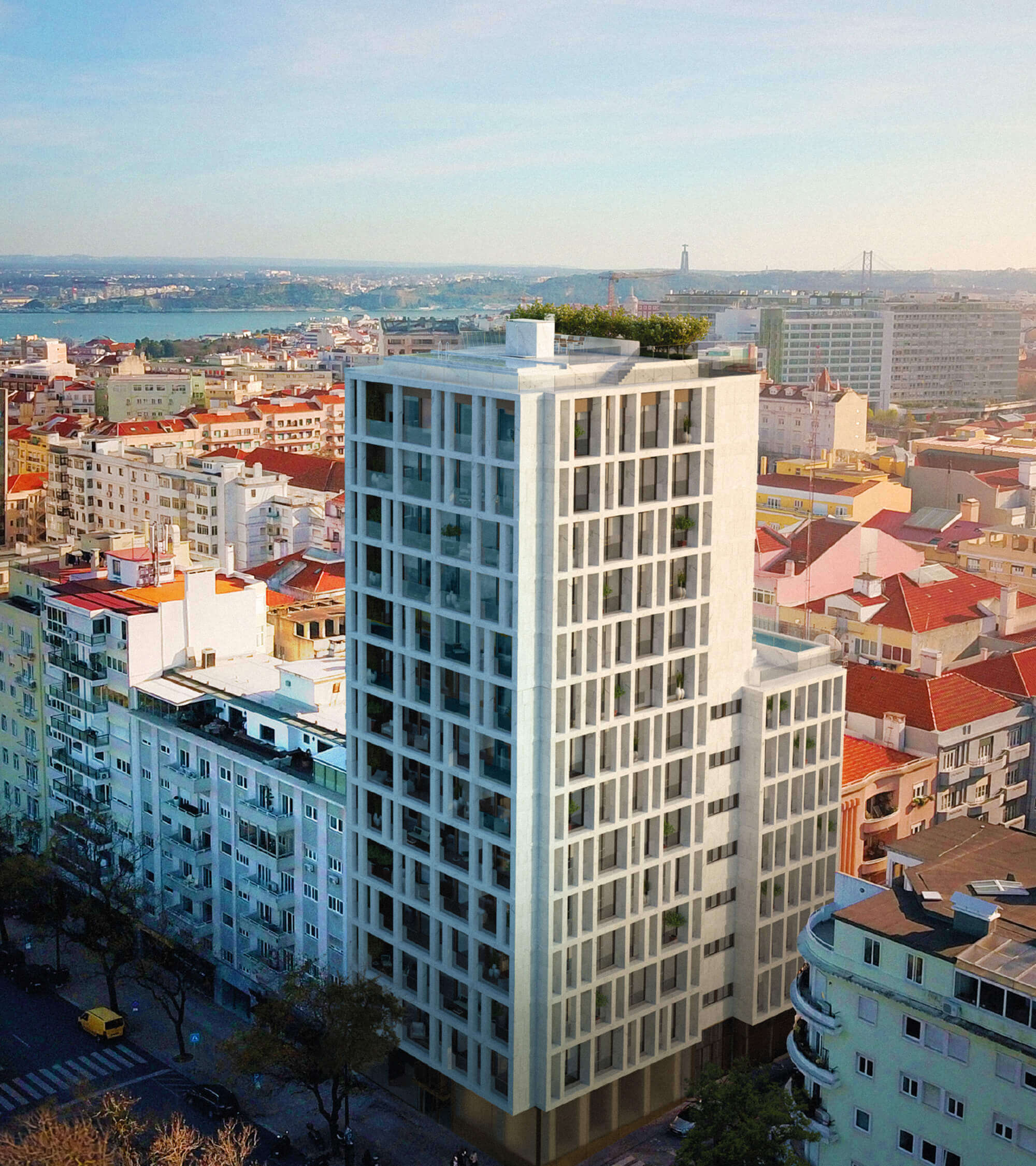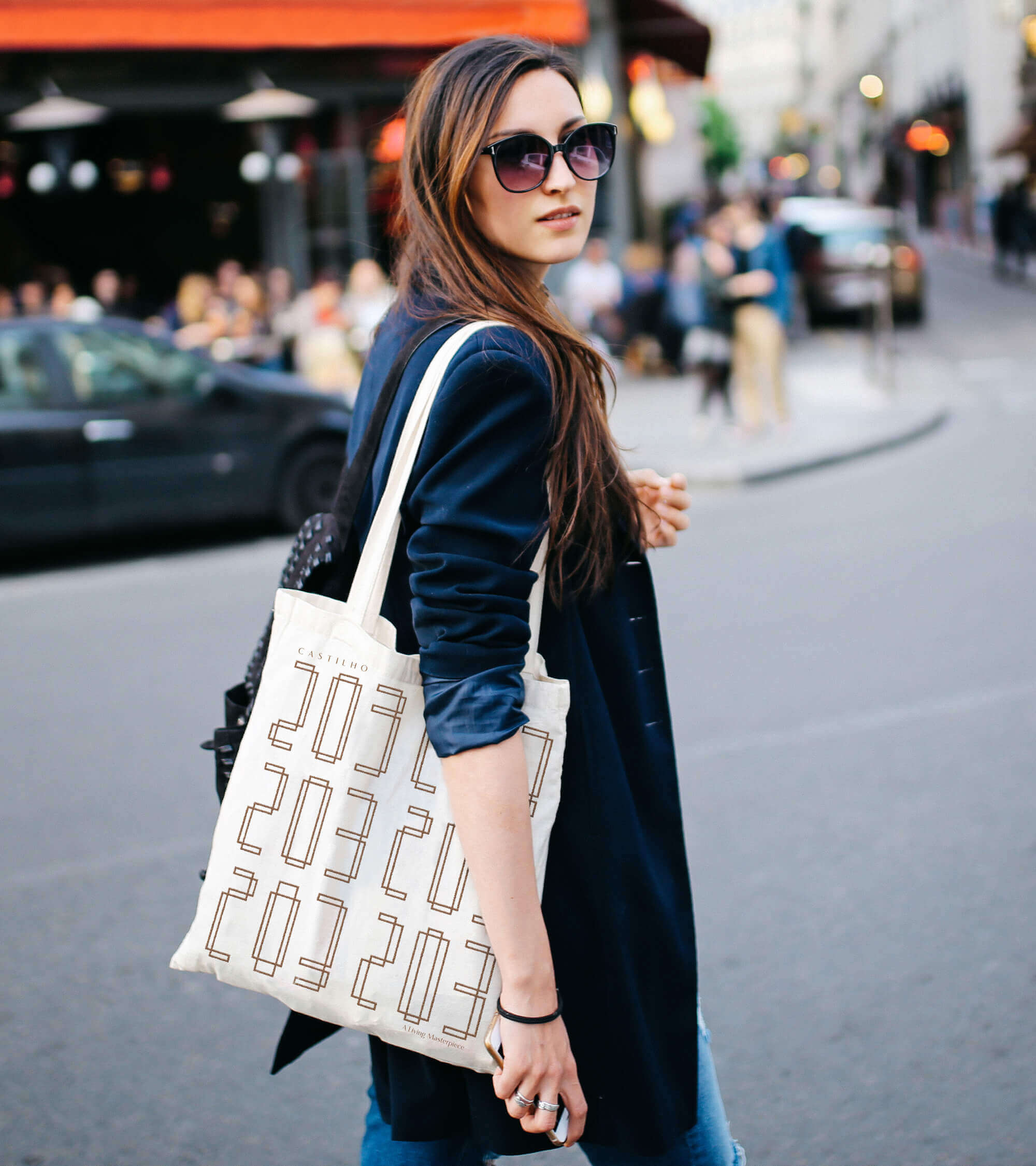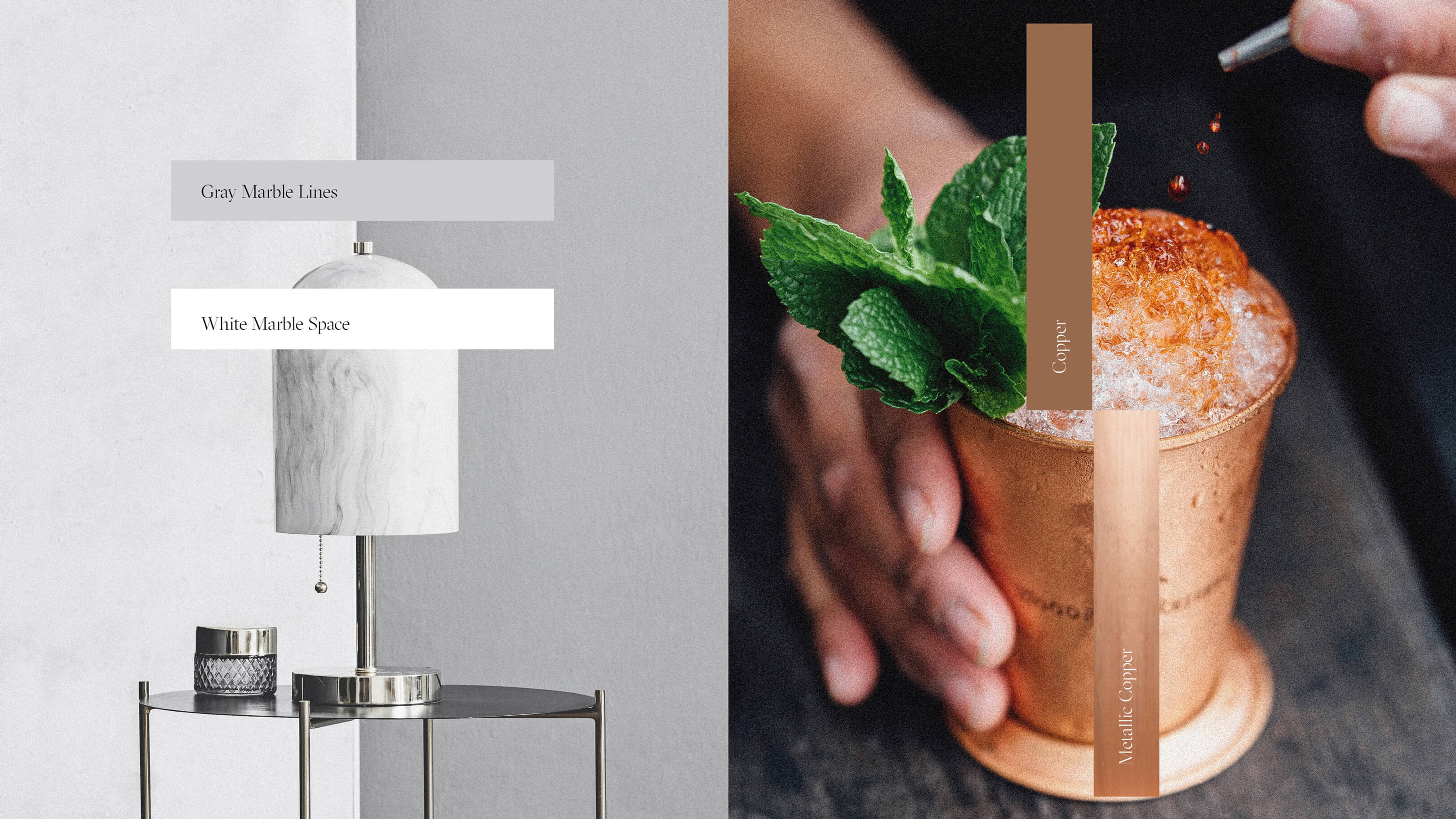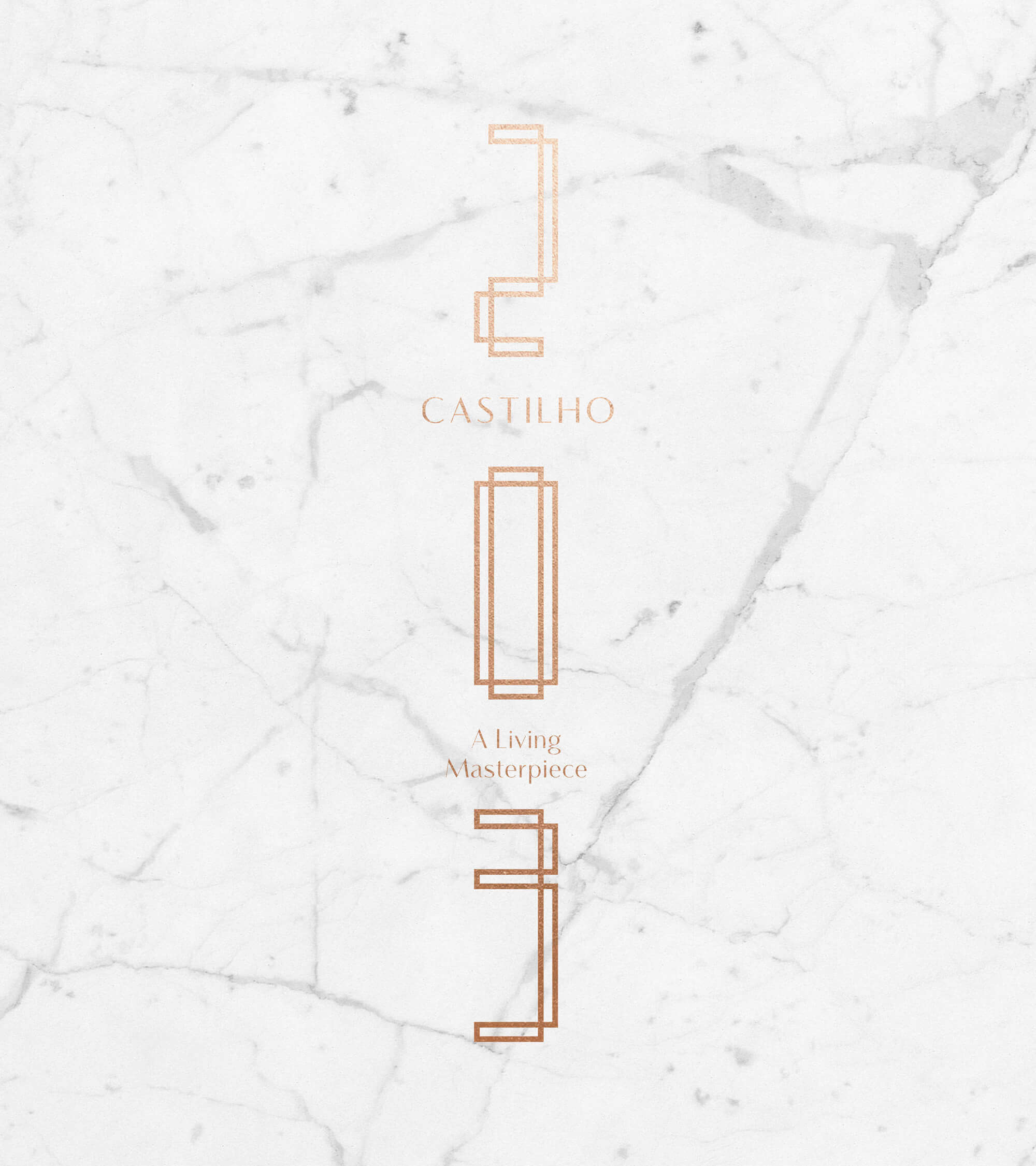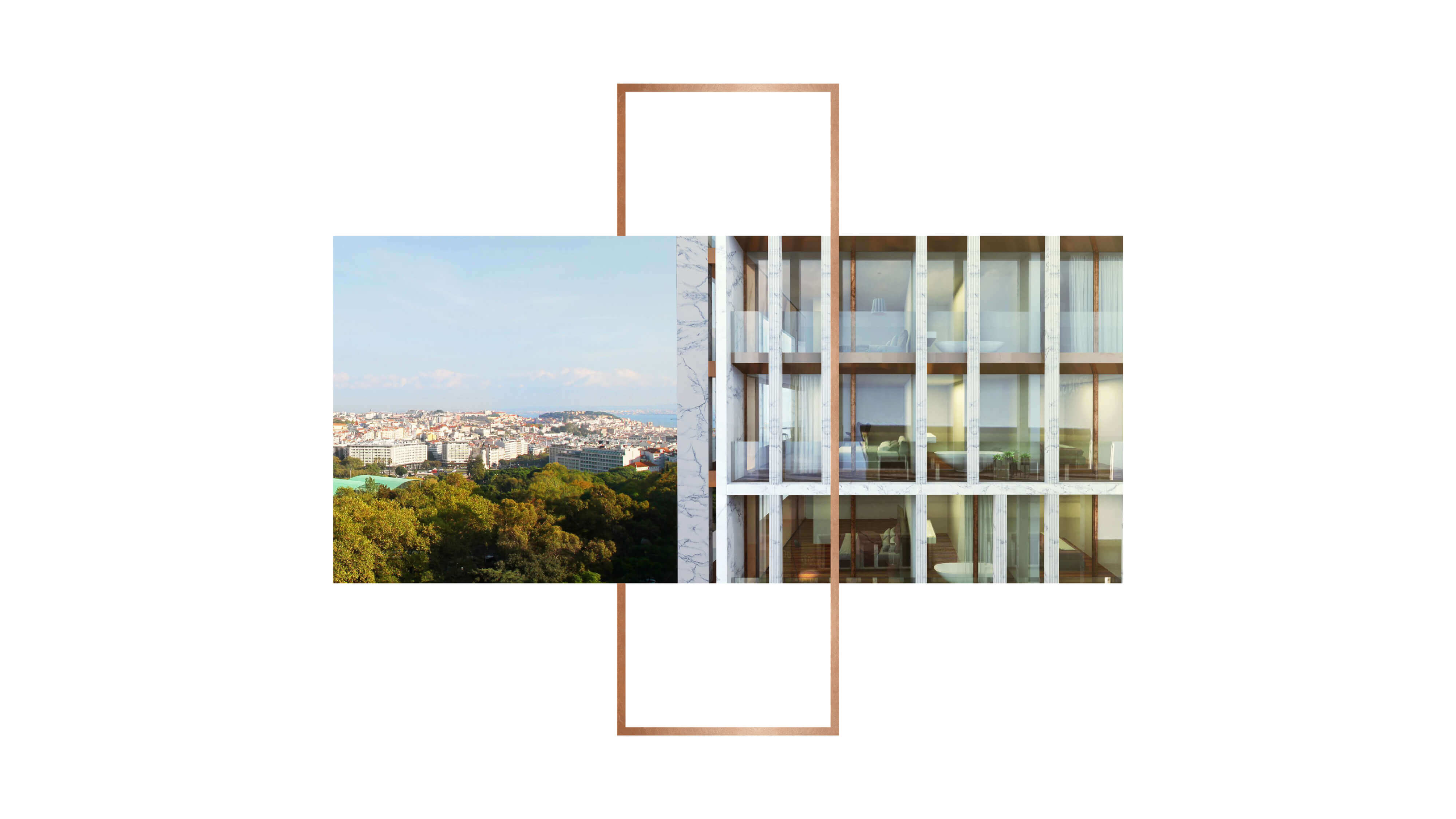 Through the stripped, yet sophisticated colour scheme, we make Gray Marble Lines interact with White Marble Space, punctuating and highlighting the building's verticality and longitudinal lines through Copper and Metallic Copper, which give a proud, infinite elegance to the Castilho 203.
The identity is alive and adapts to a complexity of layers that reproduce the space surroundings (the city and the park) and the exclusive way of life at Castilho 203. Our brochure is divided into two main chapters: City and Housing, inspired by the building's own architecture: City Flats and Sky Flats. The artistic elements were obtained by the metamorphosis of the marble veins in splashes of paint while remaining rectangles on the facade integrate the layout as a frame or containment of text and image.